Best Video Production Cameras 2020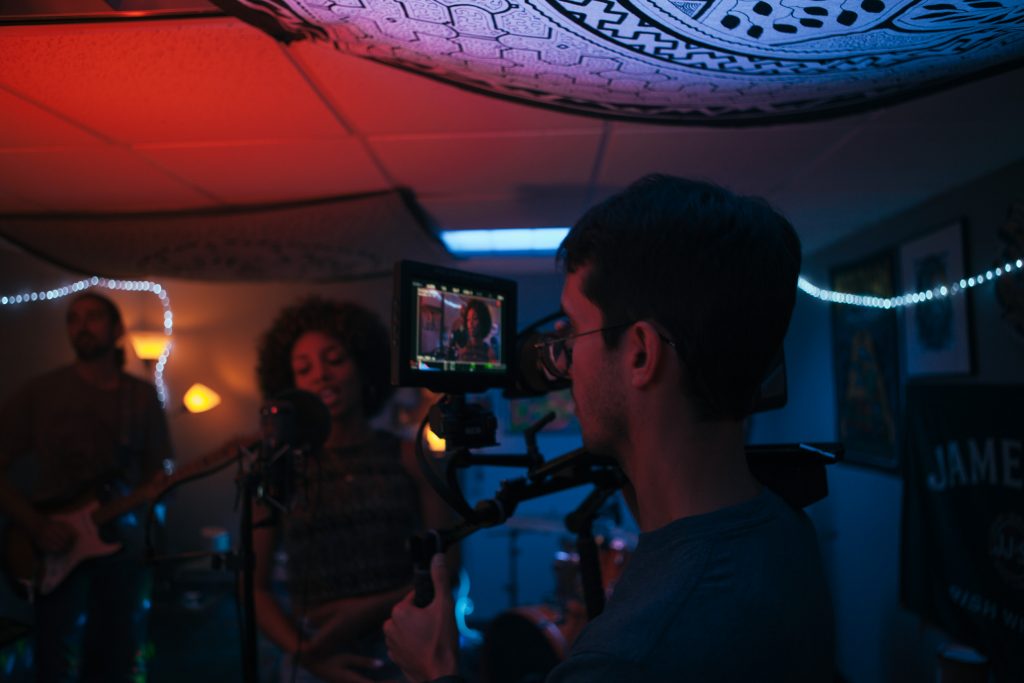 When looking for a large format video production camera, there are endless decisions to make. Tight budgets and a hyper-competitive market can make it tough to narrow down which one is right for your production. New technologies are coming out constantly and there's no end in sight for innovation.
Higher resolutions and larger sensors are being fit into smaller and smaller camera bodies. Because of this, there is more flexibility in previously cumbersome cinema cameras. This eliminates the need for multiple video production cameras.
The modular design of most modern cinema quality cameras allows for many different applications. In order to know which features are going to be of the most use for you, there are a few questions you should ask:
What kind of light are you shooting in?

Depending on what kind of light you are going to be shooting in the most often, you may want a larger or smaller sensor.

What is your budget?

Some consumer grade, cinema quality video production cameras can run upwards of $90,000. Knowing your budget will make a big difference when narrowing down your options.

What features are the most important to you?

If you are interested in features like human detection or an Ultra High Dynamic Range, those are key things to keep in mind.
There is so much emerging technology with digital image reproduction that it can be hard to know what to look for. To help get you started, here is a list of the best video production cameras 2020.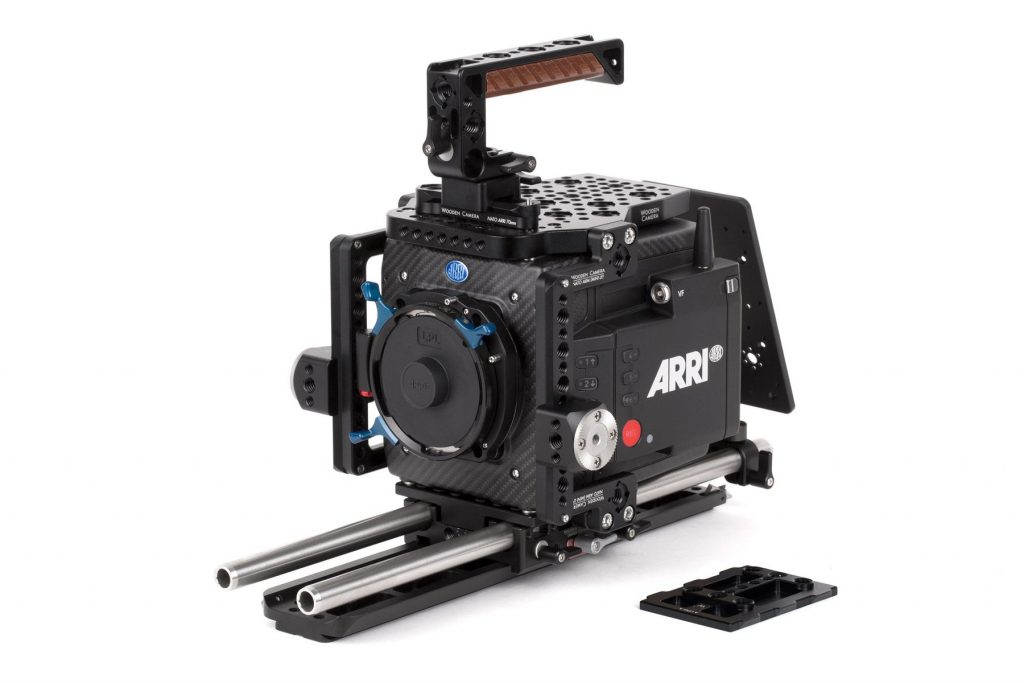 Overview
ARRI cameras are some of the most widely used cinematic video production cameras due to their true to life color reproduction and large format. The big brother to this lightweight camera is the Alexa LF which is world renowned for its 4.5K image production. Colors captured by these ARRI cameras are about as close to real life as you are going to find.
The sensor in the Alexa Mini LF is the same one that sits inside it's larger counterpart, the Alexa LF. This gives it the same high definition, 4.5K resolution but in a considerably smaller package.
Specs
The Alexa Mini LF's ALEV 3 A2X sensor has 4448×3096 different individual photosites on a relatively small 1×1.44 inches. This large resolution on a small sensor helps keep the entire camera flexible and adaptable to different conditions. Nowadays, being able to work quickly with a video production camera while still getting high quality shots is essential.
The most striking thing about this camera is its small size and low weight. Weighing in at just 5.7 pounds, it is built for maneuverability and speed on set. Compared to the 17.2 pounds of the larger Alexa LF, the Mini version is incredibly light.
Pros and Cons
This camera is definitely one of the best video production cameras of 2020. If you are looking for a cinema quality video production camera that is small and durable enough for some of the toughest shoots, this might be a good option. There is more than enough image capture technology packed into this small package. Even at half the price of its big brother, its high resolution inner workings betray its lightweight exterior.
One downside of this Mini version compared to the larger Alexa LF is that it does not have the same maximum frame rate. While the maximum FPS for the Alexa LF is 150, the mini version has a maximum of just 90 FPS at only 1080p. Because of that, this might not be the best option for high speed shots.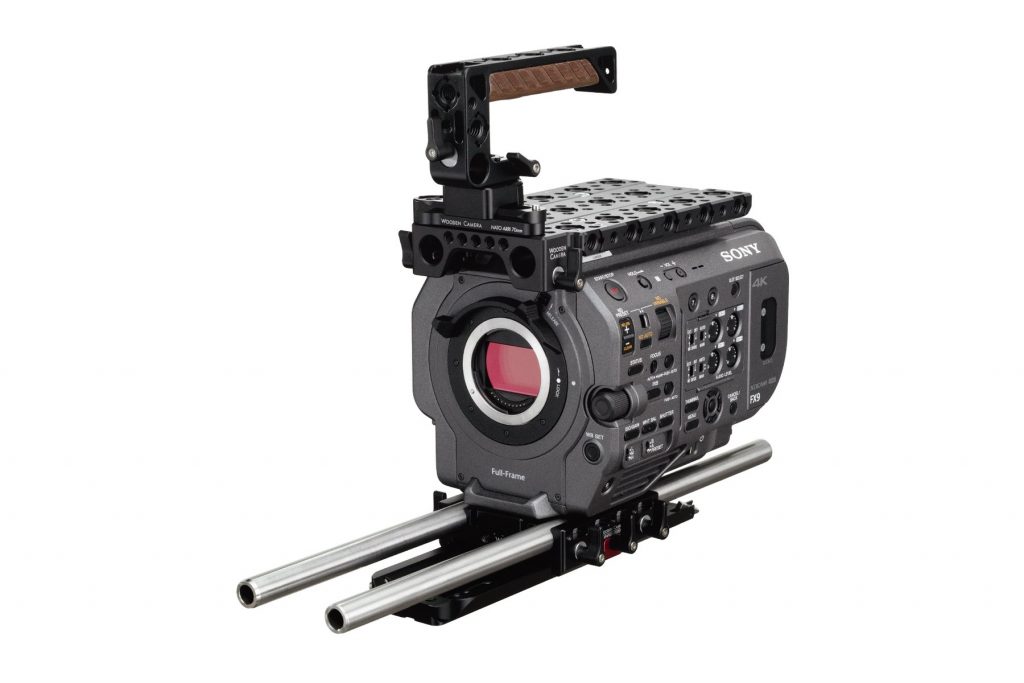 Overview
The image resolution of the Sony PXW-FX9 is about as cutting edge as it gets. The 6k sensor produces DCI 4k, UHD, and HD resolutions. The fact that this camera's sensor has over twice the surface area as some other comparable models is a major contributor to its crisp image reproduction.
With two modes of internal recording, you can select whether to film in Full-Frame or Super 35 giving you a lot of options for camera speed and recording resolution. If you need a camera that can film in all kinds of light conditions, this might be a good choice.
Specs
The Sony PXW-FX9's large sensor allows for incredibly high speed shots and can film at up to 150 frames per second in 1080p HD mode. This makes it a good option for things like sports and action shots. High speed cameras capture more motion and even though the resolution is lower, the detail can come through better.
As far as the weight and size, the Sony PXW-FX9 is right in the middle of the pack. Coming in at 10.58 pounds with all accessories attached, it is lightweight enough for long shoots, but not quite as maneuverable as some other video production cameras.
Pros and Cons
One of the advantages of this camera is that it is one of the least expensive on our list. It also has internal ND, and XLR inputs making it a very good docu, run-and-gun style camera. For the solo operator, this camera is great.
Right now the camera will not let you enter 60p in your S&Q settings while in 6K Full Frame mode. This is huge negative because you waste a ton of time switching from 6K FF down to 4K, and then 60p on your S&Q. There are rumors of an update via firmware.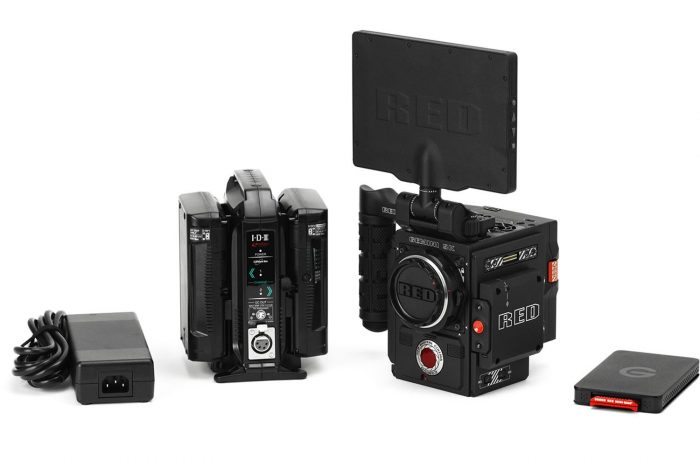 Overview
With this upgrade to the already incredibly popular RED Epic series, the Gemini 5K sensor offers the first dual ISO option in the entire RED line. The 5k Sensor seems to be just enough, in terms of resolution, for most projects. Seeing as this is the highest sensitivity sensor available for RED cameras, it is safe to say that it is at the top of the line with the rest of them.
The Gemini 5K sensor in this camera is capable of recording at up to 120fps in 4K Full Format, and up to 240 fps in 2K. This makes it a good choice if you are looking for high quality action shots in all kinds of light and conditions. The fast frame rates are capable of capturing very quick motions accurately and cleanly.
Specs
Sporting a dynamic range of 16.5+ stops, this video production camera captures a wide spectrum of light seen by the human eye. This makes for the RED's signature sharp colors and deep shadows. By capturing so much light, it is ideal for color correction and other post-production needs.
Record up to 3:1 Redcode at 5K Full Height with the RED Gemini 5K. With the added ability to record up to 75fps using the entire 5K sensor, it makes a good case for being one of the best cameras of the RED Lineup. Trying to film music videos in the dark? This is your camera. See the full specs here.
Pros and Cons
The most prominent and useful feature of this camera by far is its ability to capture high speed, high resolution video. Its picture quality is second to none when it comes to accurate image reproduction. Good video starts with high quality raw footage, and that is what the RED Epic-W's GEMINI 5k sensor does best.
One of the cons of the RED camera is that it does not come stock with a sync-sound audio input. Instead, there are two digital stereo microphones built in. 2 additional channels can be added with an optional DSMC2 expander module, which is sold separately. Another huge miss for this camera is that the fact that it has no internal ND filters.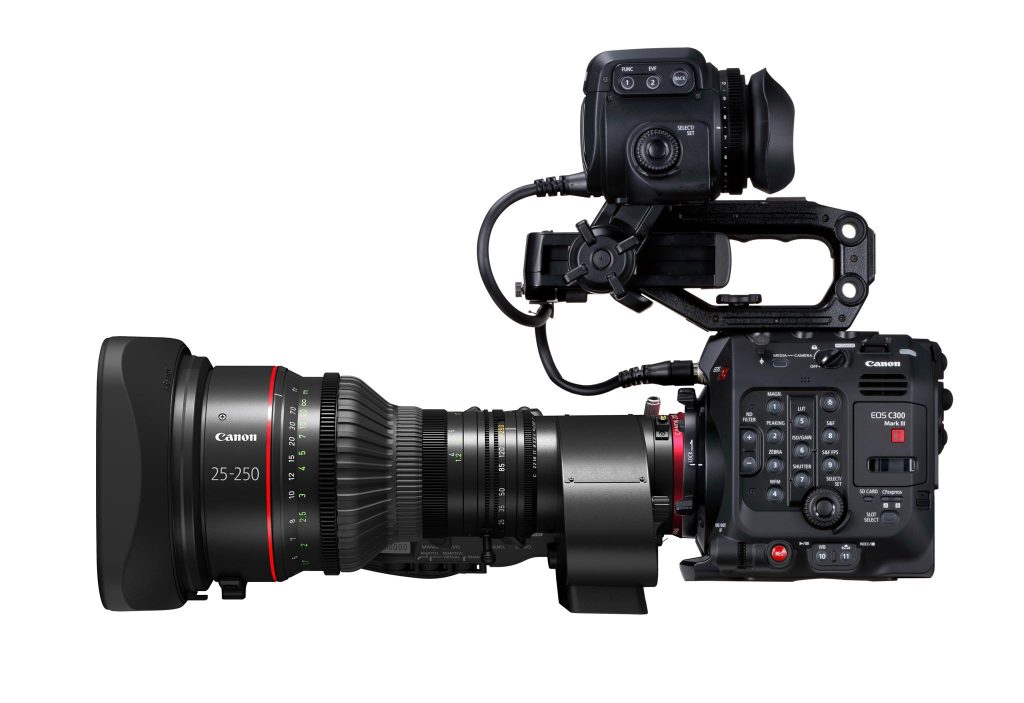 Overview
As of this writing, the EOS C300 Mark III has not been released, but if its predecessor, the EOS C500 Mark II, is any indicator, it will be an incredibly high quality cinema camera. Known for mid-level "prosumer" cameras, Canon's EOS line is on the higher end of the quality spectrum.
The "consumer" part of that comes in with the user-friendly approach. This is an easy to use modular camera that is meant to be versatile and adaptable to all kinds of situations and shots. This makes it a good option for anyone doing commercial or documentary work.
Specs
With quite a few options for recording, the Mark III can capture 4k footage at a maximum frame rate of 59.95 frames per second. This gives it the deep, cinematic look that could be desirable for an independent filmmaker on a budget. However, that will not quite do for shots that require a high speed frame rate.
Perhaps one of the best features of this camera is its 4 channel audio recording capability. Sound in film is more important than it may seem at first glance, especially when bogged down by camera specs. With so many channels to record onto with sync-sound, this solves some of those common sync-sound issues.
Pros and Cons
The Mark III is definitely on the lower end of the spectrum when it comes to price. This reinforces it as a good option for low-budget filmmakers who still want a professional look. However, as in all things, a lower price tag often means less features.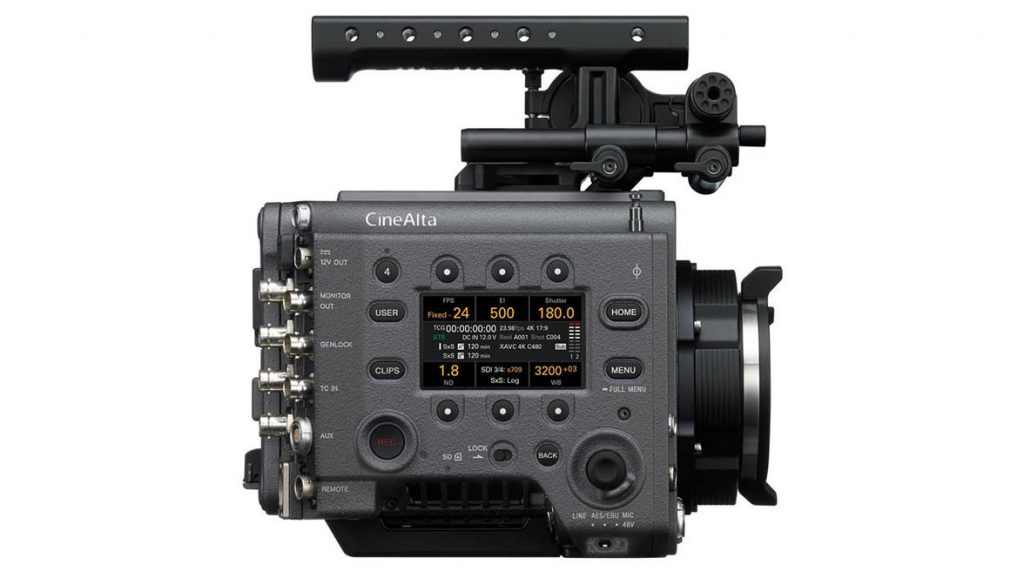 Overview
The Sony Venice is a full-frame sensor video production camera with innovative color technologies. The V5 firmware update on this camera is upgraded to record 4k footage at a very high frame rate. This makes the Venice on the top end of cinematic video production cameras.
The colors captured by the Venice are wide ranging and true to what is in front of the lens. It exceeds Rec. 2020 color space meaning it is able to record more color than is currently reproducible on monitors. Because of this, it might be a good choice for commercial or corporate cinematographers.
Specs
With 15+ stops of latitude, this camera can reproduce images in almost any kind of light. The wide color range captured by the camera offers a huge palette for any color correctionist to work with. Combine this with the high resolution and fast frame rate and you get incredibly realistic footage.
One of the biggest video production trends of 2020 is anamorphic lenses. These lenses offer a wide aspect ratio and enhance 4k resolution. The Venice supports these lenses well with its ability to shoot in their preferred 6:5 aspect ratio. This can help contribute to an emotional, film-like feel for your footage.
Overview
The long awaited successor to the incredibly popular A7S II, this video-focused camera by Sony is rumored to have much higher resolution. With the ability to shoot in 4k, the A7S III is going in a new direction from its predecessor.
With a sensor resolution of just 12 MP, this camera may not have the sharpest image quality. This model was previously focused on still photography, so it may take a few more iterations for it to match up with its competitors resolution-wise.
Specs
The most impressive thing about this camera is that it is definitely made for high speed action shots. It boasts the ability to record full HD video at 240 frames per second. With that kind of frame coverage, you could shoot just about anything at any speed with a high amount of accuracy.
Another interesting spec that highlights the A7S's transition to video is a lifting of the thirty minute video limit. Many DSLR style cameras still have this time limit on videos, which is a huge drawback since many people want to use them as a B Cam. However, with the A7S's removal of it, there are a lot more video applications that it can be used for. Like really long interviews.
Pros and Cons
The high speed capability of this camera is by far its biggest selling point. This puts it in the upper echelon of frames per second on this list. People looking to shoot racing events, corporate videos, or any kind of technical demo videos would do well to check it out.
As some beta testers have mentioned, there seems to be an overheating issue with the Sony A7SIII and the Canon R5 when using high framerates outdoors. Here is a video by Dan Watson, testing the overheating issue. One other drawback of this camera is simply the fact that it isn't out yet. There is rumored to be an announcement about it towards the end of summer. Until then, it might be best to try and look around for a few other options that are currently available on the market.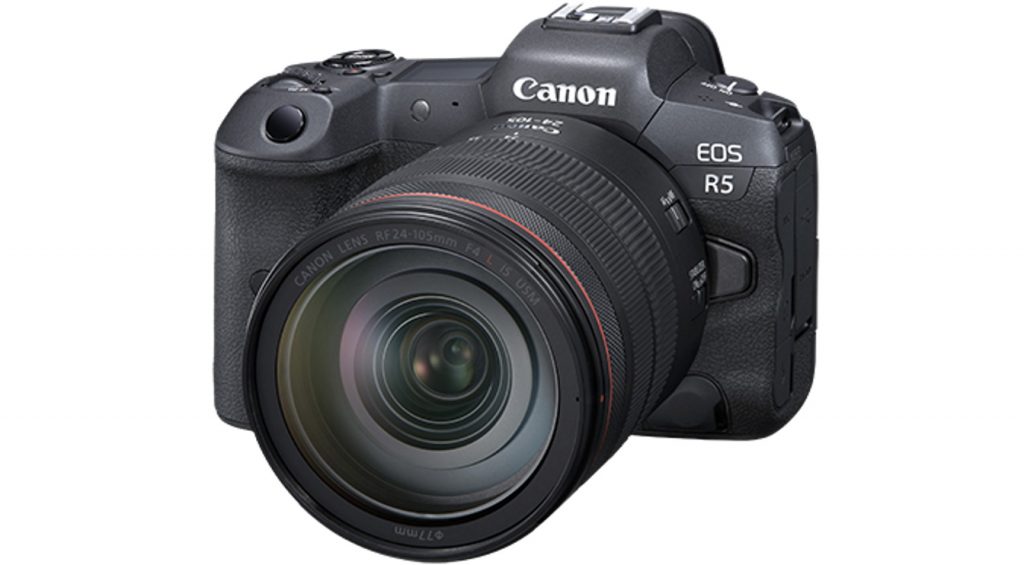 Overview
Canon's full-frame, mirrorless camera system first came out back in 2018. Since then, they have been making improvements and waiting to come out with the EOS R5.
Another camera that isn't quite out yet, the R5 is rumored to take video production cameras to the next level. With the ability to record 8k raw footage, this is an insanely high resolution camera. The in-body image stabilization is another interesting feature that could be a great selling point for an indie filmmaker looking to get a hand-held look.
Specs
With the ability to record 4k video at 119.9 frames per second, this camera will have a lot to offer all kinds of filmmakers. With such a large amount of information being recorded, it is going to result in an almost larger than life, cinematic feel. That could be very attractive for filmmakers looking for sweeping, epic shots.
Canon's Dual Pixel CMOS auto-focus technology is another interesting feature. Capable of making split-second, miniscule calculations, this system tracks eyes, faces, and heads. This could make it a great option for documentary and reality television cinematographers.
Pros and Cons
The most attractive selling point of the R5 is its price. Coming in at under $5,000 this camera could be affordable for almost anyone. It is a striking difference from the price tags of some of the other video production cameras we have covered here.
Besides there being a possible overheating issue at high frame rates, the biggest drawback to the R5 is that it isn't available yet. As of this writing, it is only open for pre-order. Looking at the specs and the rumors though, pre-ordering it might be a good idea. Like the Sony A7sIII, this camera is set to be incredibly popular.