How to film in Miami during Covid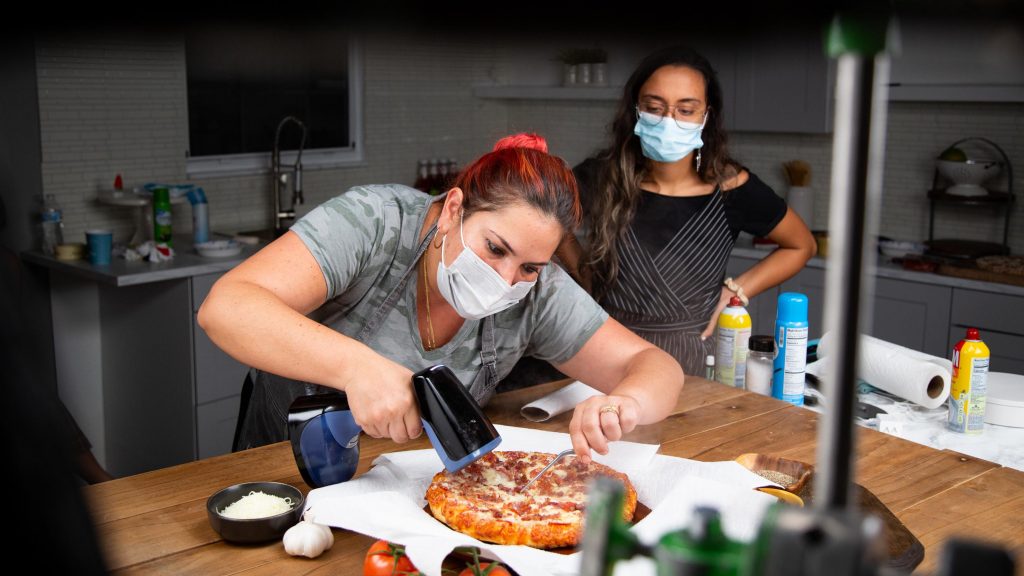 In 2020, the covid-19 pandemic disrupted the film industry, uprooting decades of
established protocols and challenging the profitable business model on which it ran
virtually overnight.
Despite the creative resilience the industry showed in rapidly adapting to the 'new
normal', global revenue losses upwards of 7 billion dollars exposed just how uneasy the
transition was from on-set collaboration and communication to a more socially distanced
movie-making experience.
But we've since come a long way.
Although the idea of producing a film in our current world with the added pressure of
keeping your cast and crew safe may seem daunting, there are many things you can do
to successfully film your project, while also minimizing the risk for everyone involved.
Here is a breakdown of everything you need to know to film in Miami during covid.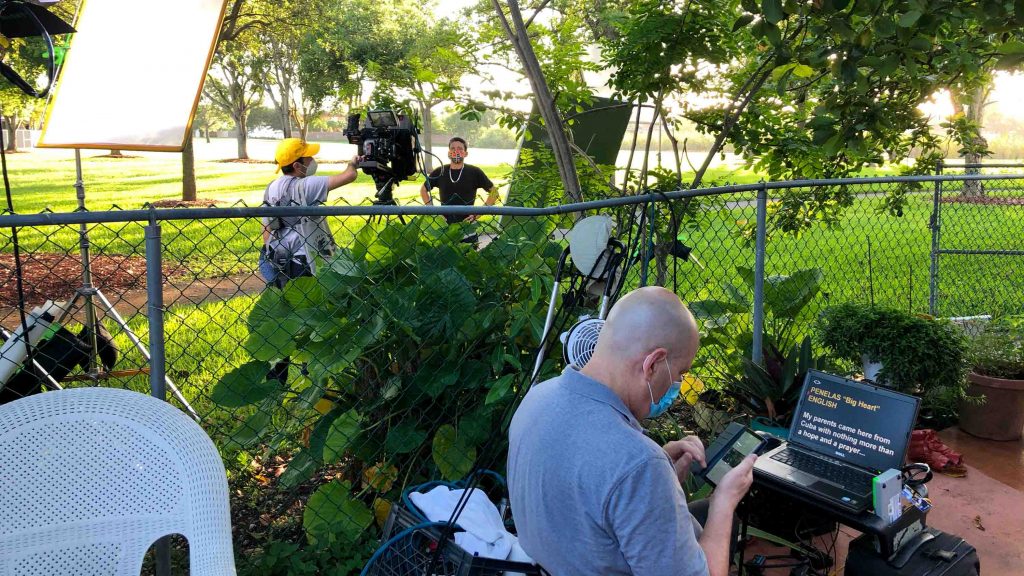 One of the most important things every film production needs to develop is a comprehensive blueprint of the living arrangements and working conditions it will provide for its cast and crew.
This covers everything from where your personnel will live to how they will interact with one another both on and off set.
Note that even if not directly providing lodging, it is beneficial to keep track of where employees are staying, as it is still a vital part of strategically managing the health and safety of everyone.
At its most effective, your blueprint will set a precedent for how you plan to mitigate the risk of exposure to covid in accordance with local health guidelines.
Because the coronavirus is spread exponentially, meaning its spread is not always limited to or hindered by our responsible coworkers, but instead extends to anyone they come in contact with (and anyone they've come into contact with), it's best practice to have a contained set for the entire duration of production, if and when feasible to do so.
This means that the day to day interactions of your team is limited to those within your team, and even then, between as few people as possible.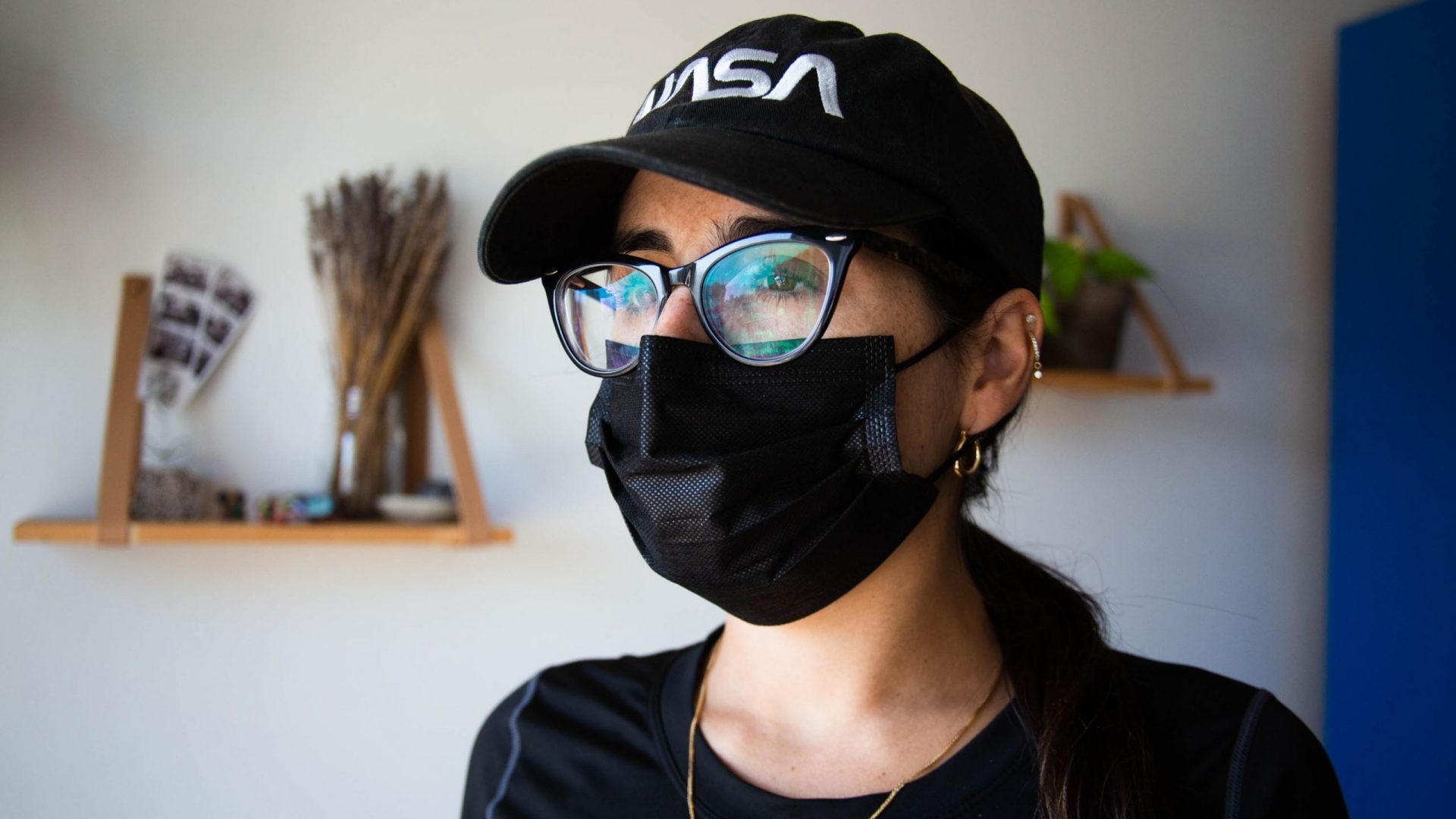 Currently, the city of Miami allows no more than 10 people within social distancing length (6 feet or more) of one another at any given time on set.
So production teams need to cut down on-set talent to only the most essential personnel, and then rotate between them, as necessary. In person meetings, daily briefings, casting calls, and other aspects of pre- and post-production can take place remotely.
Likewise, before the camera starts to roll, story elements which include fight or sex scenes, or any other close contact between actors need to be revisited, if not entirely scrapped in some cases. A hand to hand fight scene, for example, might become a game of throwing daggers or another combat style that puts distance between the cast.
When on set, close up shots, at least those that require cameramen to get physically close to talent, should be dialed back in favor of those done with a crane, or even remotely via monitor.
Another consideration that needs to be taken into account are densely packed trailers.
Departments such as makeup, props, hair and food need to operate in such a way to ensure items used in production are passed through as few hands as possible and that work places remain clean and free of unnecessary foot traffic.
To reinvigorate the Miami film industry, the city of Miami established the #PracticeSafeSets initiative, which includes over 80 hotels offering their grounds for use as room and board for quarantining, long term stays during production, as well as filming locations.
Although Tyler Perry's 'Camp Quarantine' and Pinewood Atlanta Studios' combined $19M antiviral effort is the sort of big budget, Hollywood model that is unattainable for
the shoestring budget of smaller, independent studios filming in Miami, there are more cost-effective options that will keep your production in business.
First off, there's simply doing the bare minimum.
At the very least, the city of Miami requires a contact person be designated on every production to answer questions regarding adherence to covid guidelines. This person must be available at all times while the project is in operation.
This loophole also means a production can choose to handle any and all requirements internally.
But keep in mind this means your team must be equipped to handle the logistics involved with contract tracing, quarantining, and testing, as well as making sure the inventory of Personal Protection Equipment (PPE), hygiene and cleaning supplies remain in stock at all times.
Another option is to hire a Covid Compliance Officer (or Supervisor); a licensed professional who can act as the production's contact person. While no doubt an added expense for a limited budget, as a liaison between your team and local governing bodies they can make understanding and following mandatory guidelines that much easier, thus decreasing the likelihood that a project will be shut down for accidental oversight.
Like the CCO, Set Medics offer a wide array of risk mitigation services related to covid, in addition to traditional emergency medical services. Medics usually have formal education or training and an EMT certification.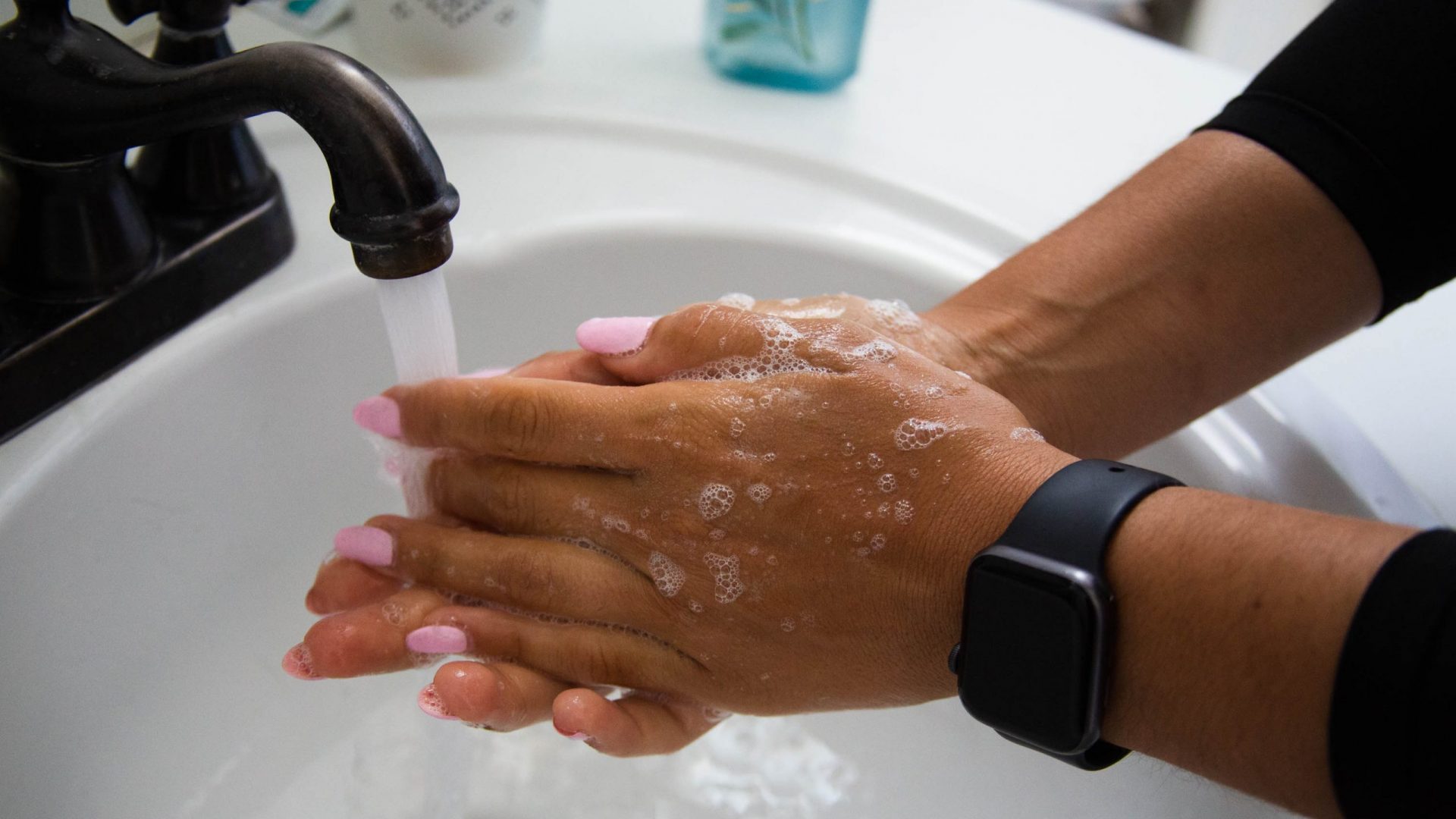 In addition to masks and gloves, good hygiene and sanitation is required to keep surfaces germ-free.
It's less likely to get coronavirus from touching a surface (while it is more likely to get it from person-to-person contact), but the collective effort of your team in maintaining a clean workplace can go a long way in drastically minimizing the survival rate of germs living on the surface of objects.
Set up handwashing stations throughout the production grounds. The number will depend on the amount of people on set (Basically, the more people you have, the more stations you should get).
Hands should be washed for a minimum of 20 seconds, before and after filming, eating, handling props or equipment.
Video equipment and props should be wiped down with EPA-approved disinfecting wipes for killing the coronavirus multiple times a day.
Alternatively, you can use hand sanitizer gel that is at least 60% alcohol-based for either cleaning or wiping down equipment.
Tell your team to avoid touching the mouth, nose and eyes, especially if you haven't recently washed your hands.
If a cast or crew member coughs or sneezes, direct them to wash their hands and immediately disinfect the area.
Vetted local PPE Suppliers can help you maintain the cleanliness of your site.
Bins for waste and recycling must be present on set at all times
Disposable equipment, especially masks, gloves and other PPEs, should be thrown away in closed bins to prevent cross-contamination with people or other objects.
In addition to basic sanitary practices, Miami-Dade County's Covid-19 Specialized Sanitation Services offers another alternative to keeping your sets clean with full suite disinfecting and sanitation services by local companies.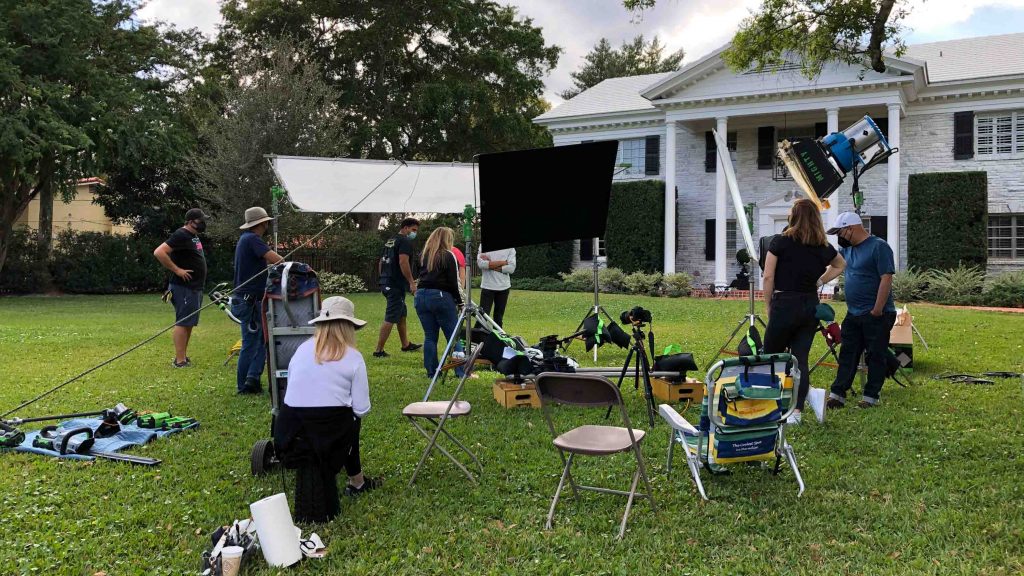 Along with rethinking scenes requiring close contact, you also want to consider scaling down on the number of locations and sets to be used in the production as a whole.
As for locations, one thing to consider is the fact that most counties in South Florida, now require a Police Officer on site in order to be eligible for a permit. In most counties the rule applies to any crews over 10. And in other area's, especially public parks, they just wont allow a permit to begin with.
Minimizing the amount of travel between locations is also ideal because it decreases the likelihood of exposure to new individuals.
Similarly, since building a set often requires sourcing from prop houses, rental stores, and other off-set locations, the same likelihood of exposure applies and can be minimized by making fewer pit stops during production.
Before building begins, spend as much time as possible communicating the entire scope of the construction process with your team remotely, using visual diagrams to go over the expectations of every individual, or team in detail. Be sure to mention how social distancing measures will be enforced to avoid clashes with other departments and individuals.
The 80 hotels partnered with the city of Miami's #PracticeSafeSets initiative offer a variety of options to make filming in Miami during covid more manageable, including access to entire ballrooms in which to build sets and using hotels as film locations, sound stages, prop stages, in-house a/v, production-only floors, etc.
When theres a will, theres a way, and we all need to work together in continuing our careers in a safe and effective manner. 
If you have any questions regarding permitting in Miami during the Covid19 pandemic, feel free to reach out to us at 305-776-6020.