How video marketing can boost sales
Video is the new frontier in marketing and advertising, and it's here to stay. It's a an easy, albeit sometimes expensive, way for your business to express itself while still driving sales and new business.
How did this shift happen? Advancement of technology, and for the simple fact that people like watching videos. We know this because there is tons of research to support it. Here's a good one: "78% of all internet users in the world, watch some form of video content every week and 55% watch it every day. – (HubSpot)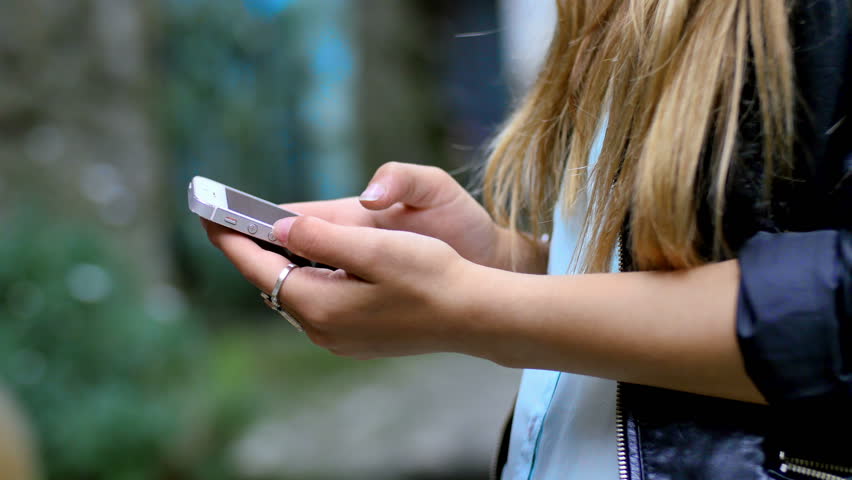 Video marketing is now critical to building a successful business in 2020. Let's face it, your'e more likely to get the message across with a video.
Below we will go over a few ways of how easily video marketing can seriously boost sales for your brand, business or organization.
First of all, let's start with the basics and let's break down what video marketing really is.
Video marketing is exactly that, the act of using the medium of digital video to market your brand, business , or organization. This marketing method, is now the most popular in the world, with an ever expanding audience online.
Video marketing can be as simple as posting a short 10 second social media video, to a full on commercial video campaign on National Television through video advertising. 
Video marketing is not a one size fits all approach. You first need to ask yourself, "who is my audience". This will help guide your message and target it to the right group. Afterall, targeted marketing is what will give you the best ROI.
Second, you need to ask yourself, "What is my message"? Are you trying to sell a customer on a product? Are you trying to educate your customer? Once you have your needs in order, you will find a handful of ways to market your video.
These are are a few different ways you can incorporate video into your every day marketing.
1. Social Media Video Ad's
Social Media advertising has become increasingly more popular as more people drop their cable subscriptions and switch to streaming. So while 65% of the world now own's a smart phone, a billion of them are monthly subscribers at instagram and facebook. Those eyeballs are scanning these platforms daily, and you can market directly to them!
2. Video Testimonials on your website
Video testimonials are very effective in helping you close your sales funnel. Once a visitor on your site sees a video testimonial, they are much more likely to choose you for their service.
Testimonials serve as a type of word of mouth, and will help your customer better relate to other users, and help instill confidence in their purchase.
3. Live Streaming your event for free to create awareness
Live streaming is ever more important, especially now during a public health crisis like Covid-19. At this time, if you're not present online, especially through video, you are almost invisible to your audience. This is the perfect time to use rather new technology like Live Streaming to help your audience connect with your brand.
Let's say you have a corporate event. Why not livestream this event online for people who couldn't make it? You could even potentially charge a fee for access, less than that of the actual event. This will certainly help bolster your brand awareness.
4. A Youtube channel for your videos
I always recommend a youtube channel that can serve as a home for all your video content that you later embed across the web. 
Even if just for SEO, its important to spread your web far and wide on the internet. So make sure you are part of a free service like YouTube. 
It has a billion monthly users, and you only benefit from driving traffic from such a high ranking website.
5. Instagram stories
In 2020 Instagram will turn 10 years old, and what was once just a photo sharing app, has turned into a media monster of its own. 
As more and more influencers and companies turn to instagram as a source of income, marketers have been taking advantage of every feature afforded to them. Consequently, when Instagram "Stories" was released, video marketing took on an entire new form.
6. Explainer videos (animated)
An explainer video is a short video used to explain your product or service to your customer. Generally these videos are animated, or use motion graphics to carefully guide your customers in better understanding your company.
These video animations can be an excellent way to educate your audience about your product or service. 
Using video to promote a brand or company is nothing new, and dates back to 1941 when the world saw its first video commercial. The commercial was for Bulova, a watch brand, and cost a total of 9$.
Today, video is still around, and due to the advent of digital video, it is much more accessible and widespread. 
When social media started taking form, and Google ad words launched in 2006, people really started using video in their online advertising.
A decade later, now with what seems like limitless social channels, we find ourselves trying to win over as many eyeballs as possible. Video is more important than ever. 
But what exactly are the facts surrounding this phenomenon and what else should we know?
Below is a list of the top stats on video marketing in 2020. This data suggests just how important video marketing really is in todays media landscape, and why you should hire video production services to stay on top of your competition.
Adding video to your emails can increase click rates by 300%.- HubSpot

On average, people spend 2.6x more time on pages with video than without. – Wistia

Video is expected to make up 82% of internet traffic by 2021 -Cisco

93% of marketers use video – SingleGrain

A website is 53 times more likely to reach the front page of Google if it includes video. -Insivia
These are all important data points to consider and they all clearly point to.. SHOOTING MORE VIDEO!
Video will help people make an emotional connection to your brand. Just like when you go to the movies, theres a couple of things at play to pull at the heart strings and your emotions in general.
For example, a good video is dynamic and will make good use of both video and audio to convey its message. Let's say we are making a video about a company's rag's to riches story. Wouldn't that story be coupled well with an epic soundtrack to make the audience feel something good about what they are watching?
As long as you stay true to known your audience and giving them what they want, you will win them over with video content. You want your audience to feel something about your product and thats what will make it memorable.
They're more likely to pay attention
Today people are consuming way more video than they are text. And it seems as though they're somewhat skimming over the text and going straight to video content.
It's almost impossible to sell something online without a video of some sort. If you're looking to sell someone a product or service, its much easier to sell them on it when they can see it in action, or even see someone talk about it, using video testimonials.
Even real estate listings now contain high end video content designed to help sell the property faster and at a higher price. 
There is no doubt that video will help with better conversion rates.
When we first started producing videos, it was 2006 and we were witnessing the switch from Mini DV to media cards as a capture medium for video. 
Not only has the tech changed, but the audience has too. Today's audience is even more demanding and "tech" centered. This trend will continue, and companies, or marketers, need to catch up in order to stay relevant.
So many people are using the web that 95% of Facebook content is rumored to be video by 2021.
The numbers don't lie. No matter what it is you're selling, sunglasses or a car, chances are your future customer will want to see it in motion. This video content will help you close that sale and gain a new customer. The proof is in the pudding, follow the data. Video marketing is here to stay.
Chroma House is a video production company in Miami, FL. If you or your business happen to be based out of Miami, FL, and are looking for a video production company, make sure to reach out to us and we will work together to make an effective video marketing plan for your business.