Video Production Trends in 2020.
There has never been a more exciting and interesting time when it comes to innovation in video than the year 2020. With businesses, schools, and individuals relying more and more on video to continue their daily operations, there are new opportunities to integrate visual communication into our everyday lives. There are so many ways to use video to engage with people when face-to-face communication just isn't possible.
With innovation comes new learning curves and new ways of looking at what is possible in a changing world. Keeping track of trends is an essential part of staying competitive in video marketing. To get you started, here are 10 video production trends in 2020.
Live streaming has become an absolute standout when it comes to how video is being used in the digital realm. Needless to say, it made our list of the top video production trends in 2020.
There is an endless array of ways this medium can be used to create appealing content that keeps followers coming back and attracts subscribers, including podcasts, live gaming, and networking. With platforms like YouTube and Instagram offering easy, user-friendly experiences when it comes to going live, it has never been easier to start streaming.
Being able to interact with customers and fans directly and in the moment is an invaluable resource that boosts engagement and audience retention. Most platforms offer audience interaction tools that can be useful forums for marketing and demographics. 
The availability of mobile live streaming and remote switching through these platforms holds endless possibilities for a business or brand. Calling in voices from all over the world to participate in content creation is accessible and simple through a smartphone or webcam.
Some brands and influencers have taken live streaming further than it was believed possible. Using the platform Twitch, some gamers have amassed followers in the millions. The medium is perfect for developing this king of a following and is only getting more important as e-sports become increasingly popular and mainstream. Now is the time to start developing a live streaming strategy and gaining the king of momentum that it can create.
For years, the sign of an amateur mobile photographer or videographer was shooting video in portrait mode. Not holding the phone horizontally shot the video at a ratio of 9:16 instead of widescreen 16:9. This would result in a tiny widescreen shot in the middle of two big, black bars and a bush-league looking video. Now though, with so many social media platforms putting out video content that is specifically meant to be shot vertically, there is room for all kinds of resolutions.
TikTok, Instagram stories, and Snapchat all use vertically shot, 9:16 video on their sites and apps. This means that there are options for many different modes of marketing video and opportunities for creativity in adapting to all of them. Vertically shot videos tend to put the focus more on people than on their surroundings, which can be a great way to create personable videos that appeal to the message. They can also offer more room for things like graphics, text, and any number of GIFs or images that take content to the next level.
Shoppable videos are another corner of the market where 9:16 video can really shine. These interactive videos have been coined "shoppertainment," because they offer the viewer the ability to make purchases or find more information on products by engaging with the video directly. 
Whether this is through QR codes that take a viewer directly to a point-of-sale, or try-on software that allows a user to virtually sample products like makeup and glasses, presenting them in a 9:16 ratio is perfect for mobile apps where space is at a premium. This is why we listed this as on of the top video production trends in 2020!
Of all the things that could make or break a video, bad chroma-keying is perhaps one of the most cardinal sins. Improper use of a green screen can create halo effects, clipping, and all kinds of nasty artifacts that don't lend well to a professional video production. Even the more costly technique of front projection is outdated looking and just not practical for most people making video content. In 2020 though, major breakthroughs in LED technology have made it possible to use video walls as powerful adaptable backgrounds.
The technique of using LED video walls instead of green screens for virtual backgrounds has been gaining popularity with the advent of higher quality LED technology. With less interference and more realistic replication of images, video walls are a fantastic alternative to chroma-keying a green or blue screen, which can be time consuming and costly. The technique has already made it to the mainstream with the construction of Industrial Light and Magic's "The Volume," a 20 foot tall, 75 feet across dome made entirely of LED screens. "The Volume" has been used in the filming of Disney's The Mandalorian and will go on to be crucial in many more productions.
While this technique is clearly cutting edge, it is not going to be in everyone's price range. Chroma-keying might still reign supreme for superimposing backgrounds into videos. As 2020 goes on though, things are rapidly changing and innovation is always happening, so budget options may become available sooner rather than later.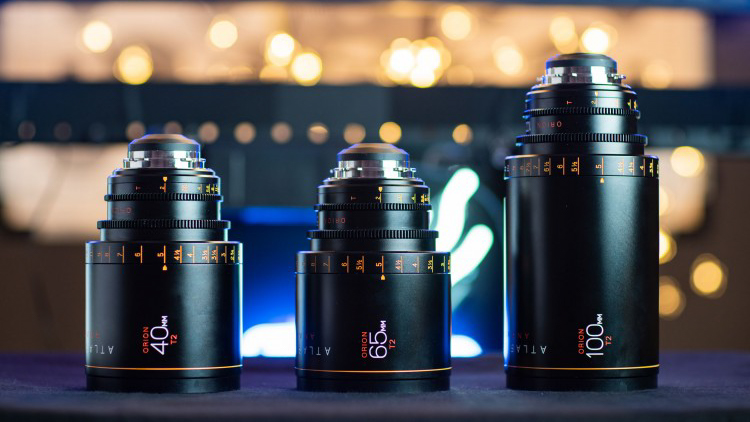 Everyone is looking for a cinematic feel for their videos. Whether it's for marketing, education, or commerce, a Hollywood sheen is always going to be eye-catching and create more engagement. Anamorphic lenses are becoming more popular for use in all kinds of applications. Due to their film-like look, these lenses are great for creating an atmosphere and an indescribable professionalism in videos that might not otherwise stand out in the crowded marketplace of social media.
Anamorphic lenses get their signature look by shooting in a 2,40:1 aspect ratio instead of 16:9. They produce an incredibly wide shot and also slightly magnify the center of the frame which allows the lens to capture a large amount of width and depth. This gives the content on the screen an effect of bursting outwards and drawing the eye inwards. By capturing more of the image, the lens can create a bigger looking picture without changing where the camera is positioned.
Depending on where a video is going to be used, it is always a good idea to think about whether it will work for the platform. Some of the 9:16 vertical video apps like Instagram and Snapchat would not be an ideal place to host videos shot with an anamorphic lens. As with all things, a little bit of planning and foresight will determine the best equipment to use.
E-Learning and Tutorial Videos
The industries of training and education have had to make sweeping, systematic changes to how they do business and get their jobs done. Where there was once only room for hands-on learning and on-the-job training, video has proven to be the most important tool in a contact-free world. More and more businesses are starting to create their own video content in lieu of user manuals. Demo and unboxing videos are more popular than ever, and companies are seizing the opportunity to be the creators.
As 2020 rolls on, more colleges, high schools, and middle schools are figuring out ways to continue providing education at the same level as an in-person gathering. In order to meet this tall order, many schools are relying on video content and animated explainer videos to teach the curriculum that would normally occur in class. This is forcing schools to innovate and think outside the box when it comes to delivering an experience that is worth the tuition.
While video as an educational tool is exciting, there are still many limitations to its use. Lab type classes for hard science concentrations have taken a backseat and schools are still figuring out how to integrate them into the curriculum within the guidelines of 2020's new normal. All this means though, is that there is room for innovation and growth with video as an educational tool and with e-learning becoming a more acceptable medium for schools everywhere.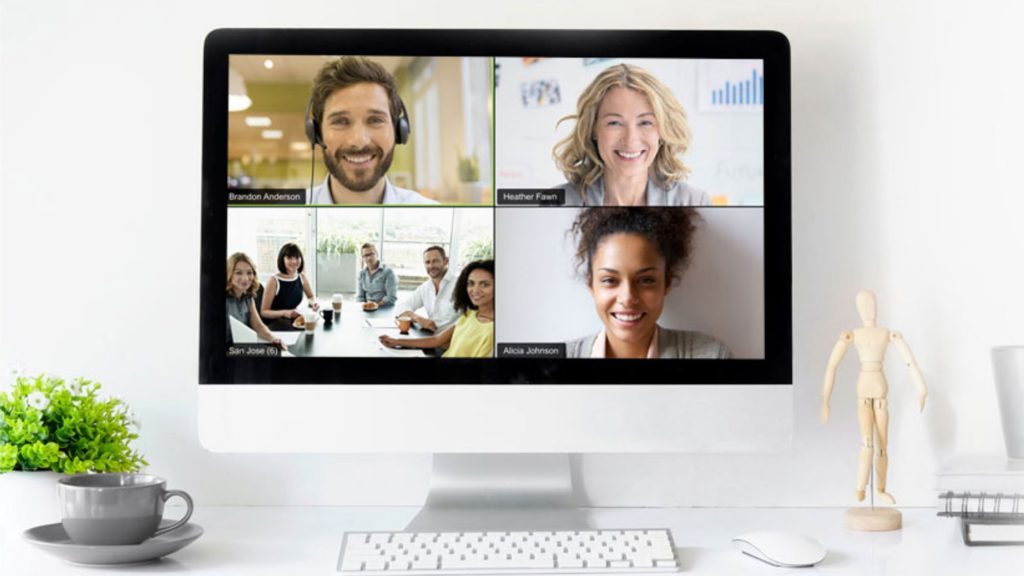 Perhaps one of the most pervasive video production trends of 2020 is the use of one-on-one conferencing for everyday communication. While missing the in-person touch of a physical workplace, most business and individuals are looking towards conferencing software like Zoom and Skype to take care of their communication needs when a phone call won't be sufficient. It is quickly becoming the go-to medium for business and personal conferencing needs.
Some industries which have traditionally relied on in-person meetings such as therapy, consulting, and banking, are the first to innovate and adapt to one-on-one video conferencing. The medium lends itself well to a highly personalized and human experience. While it's not exactly a replacement for in-person meetings, webcams and built-in microphones are getting higher quality, and platforms like Zoom are getting easier to use.
One of the possible dangers of relying exclusively on one-on-one conferencing lies in the professionalism factor. While some companies are reporting that they have been more productive in a work from home model utilizing video conferencing, there are still downsides. Employees can get too comfortable and take advantage of the situation, and even though the platforms are getting easier, the technological barrier can still prove to be too much to overcome for some.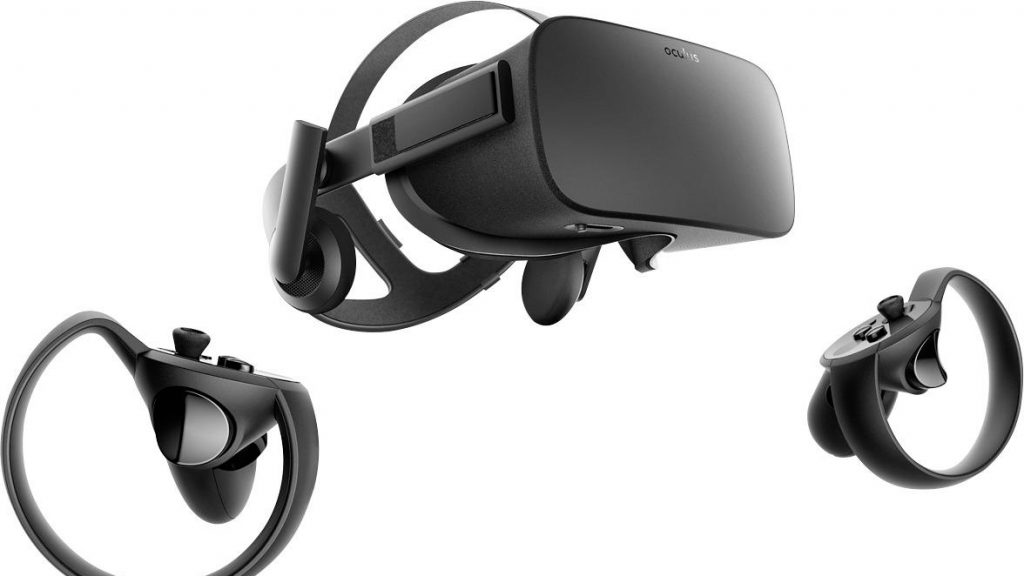 2020 promises to be a banner year for augmented and virtual reality. With videos becoming shoppable and augmented reality powered try-on apps helping retail thrive in the virtual space, it is becoming more and more necessary to dive into the world of VR while it is still relatively new. Competing in an oversaturated video marketplace is going to depend on what the content can offer that is different and engaging. Adding dynamic assets to videos can help create a memorable moment for the viewer and help them stick with the product.
One of the most interesting ways that augmented reality has been incorporated into marketing is in product packaging. By allowing consumers to interact with a product's packaging through QR codes or exclusive content that is only available to users interacting with the product through VR or AR, the packaging becomes that much more effective and attractive.
There is still a lot to be done in this realm. Most AR type marketing products are in their infancy and leave a lot of open space for companies to come in and do something that will really "wow" the consumer. Since it is already such an exciting area of video production that people are happy to interact with, it's a slam dunk for creating an experience that keeps people coming back for more.
With video becoming accessible to anyone with a smartphone and a few tips and tricks, it's getting easier to push out content fast. Personalized video can be a great way to retain customers and give them an experience that others just aren't offering. If someone has a question about a product or service, it's easy to take a quick video and answer the question directly and personally.
While the idea of personalized videos for customers might seem great for a small business where it's reasonable to put in that kind of time, it can be difficult to carve it out on a larger scale. This is where video personalization platforms can come in handy. This technology allows for a video template to be customized with things like names and job titles inserted to be unique to each recipient. The effect is stunning and there is no better way to create personalized videos in large batches.
Personalized videos aren't going to work for everybody, but if they can be managed they give an experience to the user that won't be replicated with anything in print. Customer engagement is the entire point of video marketing and if you want results, there is no better strategy than putting in the time to deliver something unique and valuable.
One of the more surprising video trends that is coming out of 2020 is the increasing popularity of watching videos with no sound. More and more people are consuming their entertainment on the go, even in this year's work from home climate. That's why it's no surprise that most people are watching videos on their mobile devices in places where sound is frowned upon. 
This opens up new opportunities to make videos all the more consumable with captioning. Videos without captions are more likely to get skipped if a viewer can't listen to sound, so high quality captioning is key. 
Captioning also comes into play with keeping videos accessible for everyone. People who are hearing impaired rely on captions to watch videos, so making sure that they are available on every platform is necessary for a successful piece. Keeping your videos ADA compliant will help them perform better and make sure they are inclusive to all.
The best part about captioning is that it's easy to do. Most platforms like YouTube and Facebook offer their own captioning apps that will transcribe videos using AI and allow you to edit them to ensure their accuracy. It's a simple step that is often forgotten and couldn't be more important in 2020.
Searchable video has been a major breakthrough in video technology. The ability to search videos based on their content instead of their titles and metadata is a game changer for creators and businesses alike. Making your videos searchable will require optimization, and that is a whole other area of expertise that marketers will have to consider. Getting videos to rank based on their content will require new ways of thinking about what they should be and what should be included.
Google already ranks websites based on their text content, and there are entire industries based on trying to get to the top of the first page of a search.
If video can be optimized the same way, it will become a powerful tool for getting customers to a business's website and generating more return on investment.
Of course, there is always a danger that Search Engine Optimizing videos will start to dictate the content itself and quality can suffer. When businesses are making content for search engines and not for people, the human element can start to slip away and in 2020 we need that more than ever. There will be a fine line to walk in creating engaging videos that also rank on Google, but being able to do so means staying competitive and current in an ever changing world.
If you think you need help with any of the above, or would like some more info, contact our video production company, Chroma House. We can help you navigate through all of these video production trends and more.